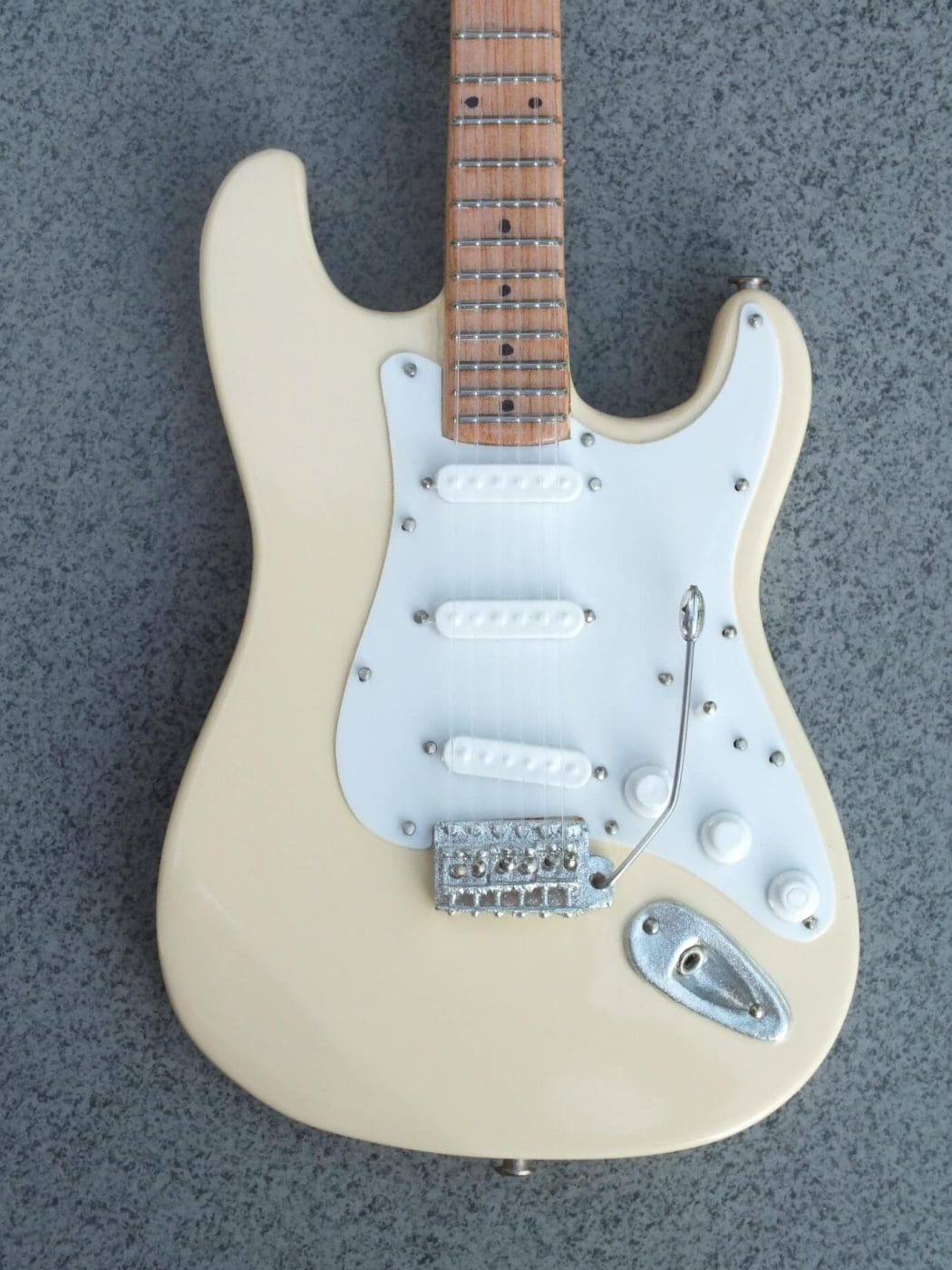 When the Rolling Stone recognizes you as one of the the greatest guitarist, you know you have made your mark in music. The late Jimi Hendrix is just that and so much more. He left a mark on the rock-n-roll world like no other musician before or after him. His impact as one of the 60s largest cultural figures will never fade. He was seen as a psychedelic voodoo child who lived and performed in a world of distortion, drugs and pot smoke.
Born to a young mother of 17 years old on November 27, 1942 in Seattle, Washington, and given the name of Johnny Allen Hendrix. Hendrix was the oldest of three children between his parents, a relationship that was not a smooth and happy marriage. As such, while his father was overseas, Hendrix was bounced between relatives and friends homes when his mother alcoholism made her too sick to care for the child.
Ending up in Berkeley, California with family, his father took custody of Hendrix upon his return from WWII in 1945, promptly divorced his mother and changed his name to James Marshall Hendrix. Hendrix mother would pass away in 1958. With only sporadic visits with her, Hendrix never had the nurturing relationship with her that young children need.
At the age of 13, Jimi's learned to play the acoustic guitar from his father, and music would become his sanctuary. He became a fan of blues music and when he as 14, he saw a performance of Elvis Presley that instilled his love of music even more. He developed his musical ability by listening to Muddy Waters, B.B. King, Chuck Berry and Eddie Cochran records over and over.
The next year, he got his first electric axe and before long was playing in 2 bands, the Rocking Kings and the Tomcats. By 1959, Hendrix had quit high school and he worked at odd jobs as he continued to work on his musical aspirations.
It is without a doubt that Jimi Hendrix was considered to be one of the most innovative electric guitarist. Hendrix was left-handed and much to the embarrassment of his father, who preached to young Jimi, that playing left-handed was the Devil, he would play right-handed in front of his father and then flip his guitar to continue left-handed when his father wasn't around. This is proved later on as Hendrix would play his Fender Stratocaster either upside down or restrung for left hand.
Some stories say that in 1959, Hendrix was arrested for stealing cars and given the option of 2 years in prison or 2 years in the Army. Other stories have him listed as joining the Army voluntary. In either case, he became a Paratrooper and was discharged from the army in 1962.
Once discharged from the service, Hendrix began working as a session musician, playing backup for musicians such as Little Richard, Sam Cooke, and the Isley Brothers. Playing on as a sideman, he was able to hone his craft, however, he wasn't making the money. He grew restless and moved to New York City, looking for that break he needed to move on up in the world of music.
He formed a group called Jimmy James and the Blue Flames. They played a variety of gigs in and around New York City, especially in the Greenwich Village area. Greenwich Village are is where Jimi found the drug scene and became a part of it. He began using cocaine, marijuana and pep pills.
While Jimi and The Blue Flames were performing in 1966, they were approached by John Hammond Jr. who invited the group to play backup for him. It was there that Jimi brought notice to himself when he cut loose on the Bo Diddley tune, "I'm the Man" during the grand finale.
Chas Chandler, an x-member of The Animals, became Hendrix manager and encouraged the upcoming artist to travel to London and perform with Noel Redding and Mitch Mitchell. That combination led to the creation of The Jimi Hendrix Experience and in 1967, "Hey Joe", the first single, became an instant smash. "Purple Haze" and "The Wind Cried Mary" were soon to follow.
In the 60's the group, The Monkees, was making a name for themselves as well, but in a totally different type of sound. Hendrix wasn't impressed with their sound, but when invited to tour with them in 1967, he accepted the invitation, and surprise to many, Hendrix and the group hit it off well. A few weeks prior to Hendrix famous performance at Monterey, he did the opening act for The Monkees.
While Hendrix and the group hit it off good, The Monkees fans were not pleased with the combination. As a result, on good terms, Hendrix left the group. For purely press attention, a statement was released stating that Hendrix was asked to leave the group due to protests from the Daughters of the American Revolution. Many say it was to promote Hendrix.
In 1967, Hendrix charmed rock audiences with his own style of guitar-playing skills and his experimental, innovative sounds on his first album 'Are You Experienced?' That same year, Hendrix' outstanding performance at the Monterey Pop Festival won over American fans.
Behind stage, there were issues between Pete Townsend of The Who and Hendrix in determining who would be going on stage first at the event. The flip of a coin by John Phillips made the decision and The Who performed first with Hendrix as the following act. To upstage The Who's usual show ending of smashing instruments, Hendrix set his guitar on fire as he played his final song.
Not only because Hendrix played the Fender Stratocaster upside down, but as much that he was the trailblazer in using the Fender Stratocaster to get the electronic source that was a part of his unique sound are things that made him a unique rocker. Prior to Hendrix, when other musicians experimented with this instrument, they got distortion and feedback. Hendrix was able to control those results as well as others and maintain fluid vocabulary that was just as personal as his beginnings when he played the blues.
Right there among The Beatles, Eric Clapton and The Rolling Stones, Jimi Hendrix developed his own following of rock royalty too. Those great musicians were as much and admirers of his work as he was of theirs. The music critic for the British music magazine, Melody Maker, was quoted as saying that Hendrix "had great stage presence" and it seemed as if he was playing "with no hands at all."
Hendrix scored again and was quickly coming to be a rock music superstar in his own rights. He released a second album, 'Axis: Bold as Love' in 1968 with a final album of the Jimi Hendrix Experience with 'Electric Ladyland' in 1968. A featured hit of that album, "All Along the Watchtower," was wrote by Bob Dylan.
1968 would be another year of change for Hendrix. BlackPower advocates pressured him to form an all black group with a focus on playing to black audience. At the same time, his manager Chas Chandler and co-manager Michael Jeffery's disagreements were getting more intense. The already existing tension among the Experience were exacerbated more so.
In 1969, Redding departed the group and formed Fat Mattress. Billy Cox, an army buddy of Hendrix was asked to replace him. The band toured until it was disbanded later that year, but not before the album, 'Smash Hits', a double-platinum, was released.
In 1969 the infamous musical event, Woodstock Festival, happened and has gone down in history as the event that 'anyone who was anyone' either performed or attended the event. Hendrix performed his rendition of "The Star-Spangled Banner" which not only amazed the crowds then, but still does today. It was this song that demonstrated Hendrix sizable talents as a musician and gained him the recognition that makes him popular still. The footage of that performance is still studied by musicians.
Later that year, with Billy Cox and Buddy Miles, Hendrix formed an all black band, Gypsys. While this newly formed band didn't really take off, Hendrix started work on the album 'First Rays of the New Rising Sun' but sadly, Hendrix didn't live to finish the project.
Hendrix didn't consider himself good with vocals, but history proves that rock-n-roll music fans think different. Hendrix had uncanny mastery of vocals as heard in "Purple Haze," "Foxy Lady," and "Crosstown Traffic". The haunting sounds of his recordings of "Red House" and "Voodoo Chile and his gentleness shown in his ballads of " Angel", "The Wind Cries Mary" and "Little Wing" only reinforce the fact that his voice was just as evocative as his talent to play the axe, even upside down.
In his own recording studio, Hendrix would work with various performers, trying new songs and new sounds. Always eager to experiment, his studio would host jamming sessions with jazz musicians such as Larry Coryell and John McLaughlin. The virtuosity of both conventional and unconventional guitar sounds are what crafted Hendrix 's sound.
Everybody from George Clinton, Miles Davis, Prince, Sly Stone and OutKast have been influenced by Hendrix's musical vision and profound theatrical performing style. There is no doubt that Hendrix stage persona was unmistakably sexual and his tricks to play his axe behind his back or with his teeth will never be equaled in the eyes of many Hendrix fans.
Many music lovers see that Hendrix was ahead-of-his-time with his virtuosic guitar playing. He has a unmet gift for songwriting. An icon of rock-n-roll music, the attention he gave to studio productions and stage presence will forever be examples of excellent music. Stars such as Rick James, Prince and Erykah Badu mimic Hendrix look and style, but will never be his equal.
In August 1970, Hendrix played his last concert at the Isle of Wight Festival. This talented musician left this eart on September 18th, a drug-related death. Sadly, as with many artists, he gained more fame and popularity afterward. It has been reported that Hendrix put a blotter acid under his bandana when he performed, thus only confirming for many his addiction to drugs.
Les Paul was quoted as calling Hendrix "a left-handed, mother xxxxx genius" while Neil Young was quoted with "absolutely the best guitar player that ever lived; there was no one even in the same building as that guy.".
Al Kooper was given a black Stratocaster by Hendrix and used the guitar later to record the soundtrack to Crime Story in 1986 after de-converting the left-handed axe. A Berkley Tribune writer once wrote "Jimi Hendrix could get more out of an electric guitar than anyone else. He was the ultimate guitar player.".
In 2003, Rolling Stone magazine voted Mr. Hendrix the Greatest Rock-n-roll Artist of all time and a Star on the Hollywood Walk of Fame has been awarded to Mr. Hendrix as well. Known as 'The Hendrix Chord', 7th + sharpened 9th was used on 'Taxman' by George Harrison months before Hendrix actually used it on his own work, 'Foxy Lady' and 'Purple Haze'.
Mr. Hendrix was inducted into the UK Music Hall of fame in November 2005 stating his outstanding contribution to British music and as an integral part of British music. As well, The Native American Music Hall of Fame has Mr. Hendrix as the first musician to be inducted with his heritage including ¼ Cherokee from his grandmother.
An artist taken from the music world all too soon at the age of 27, Jimi Hendrix, with only one #1 hit during his career, keeps on rocking it out today with no end in sight to his popularity. As he was once quoted "Once you're dead, you're made for life." And so he is … made for life for future generations to enjoy and learn.