Every rock guitarist has his or her favorite guitars and in some way they are unique to that artist, either from being well worn through constant use, or customised at the request of the artist or simply autographed by the band members.
But each guitar in its own way is a one-off, and here at Rock Guitar Miniatures, we have tried to recreate that uniqueness for you in our miniature guitars. They are all individually hand-made, assembled from two pieces of wood comprising of the neck and the base in the same way as real guitars are manufactured.They are also carefully hand painted then given a high gloss finish, so you can be certain that your miniature guitar is a one-off too, just like the original.
Rock Guitar Miniatures is a family run business based in Pinner, Middlesex in the United Kingdom. My son David is responsible for selecting the product range and my daughter Paula has written and stars in the RGM video which has already amassed over 40,000 hits on You Tube.
Our good friend Audrey is a big rock enthusiast and is constantly providing us with a stream of stories sharing little known facts about a range of rock bands and artists. These can be found in the section "Things you didn't know about…"
Having taken so much effort to make these guitars, we want them to arrive with you speedily and in perfect condition. If you have any problems whatsoever, please contact us at sales@rockguitarminiatures and we will try to resolve the problem as soon as possible.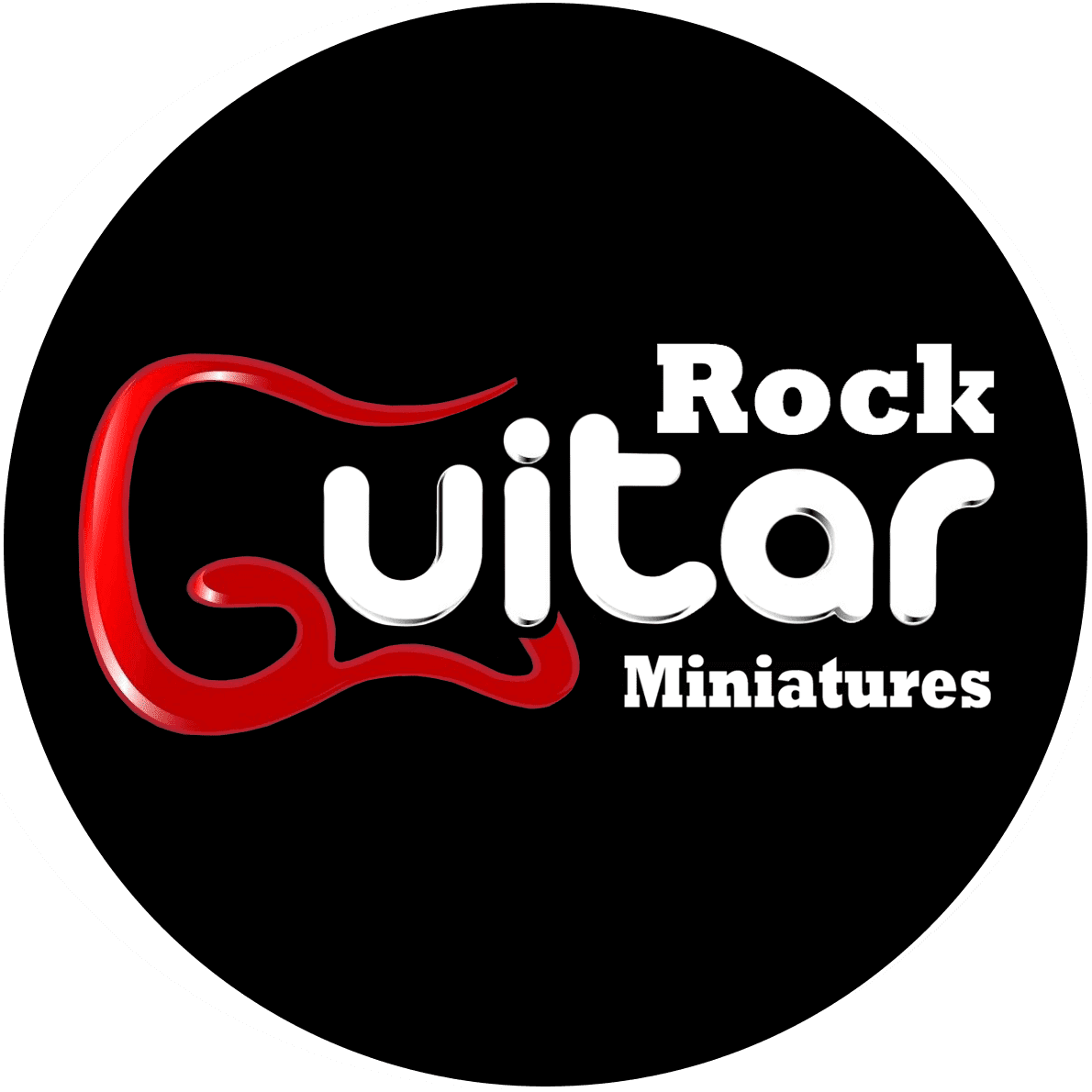 What people are saying:
"I am so delighted with my "Rolling Stones Stratocaster" guitar. The craftsmanship is superb and the prices on your site are the best I've seen"
Peter Mortimer, Kent, England
"Tremendous value! I have started a collection now and they look great on my office shelf. All my colleagues are asking me where I got them from"
Don OBrien, Dublin, Ireland