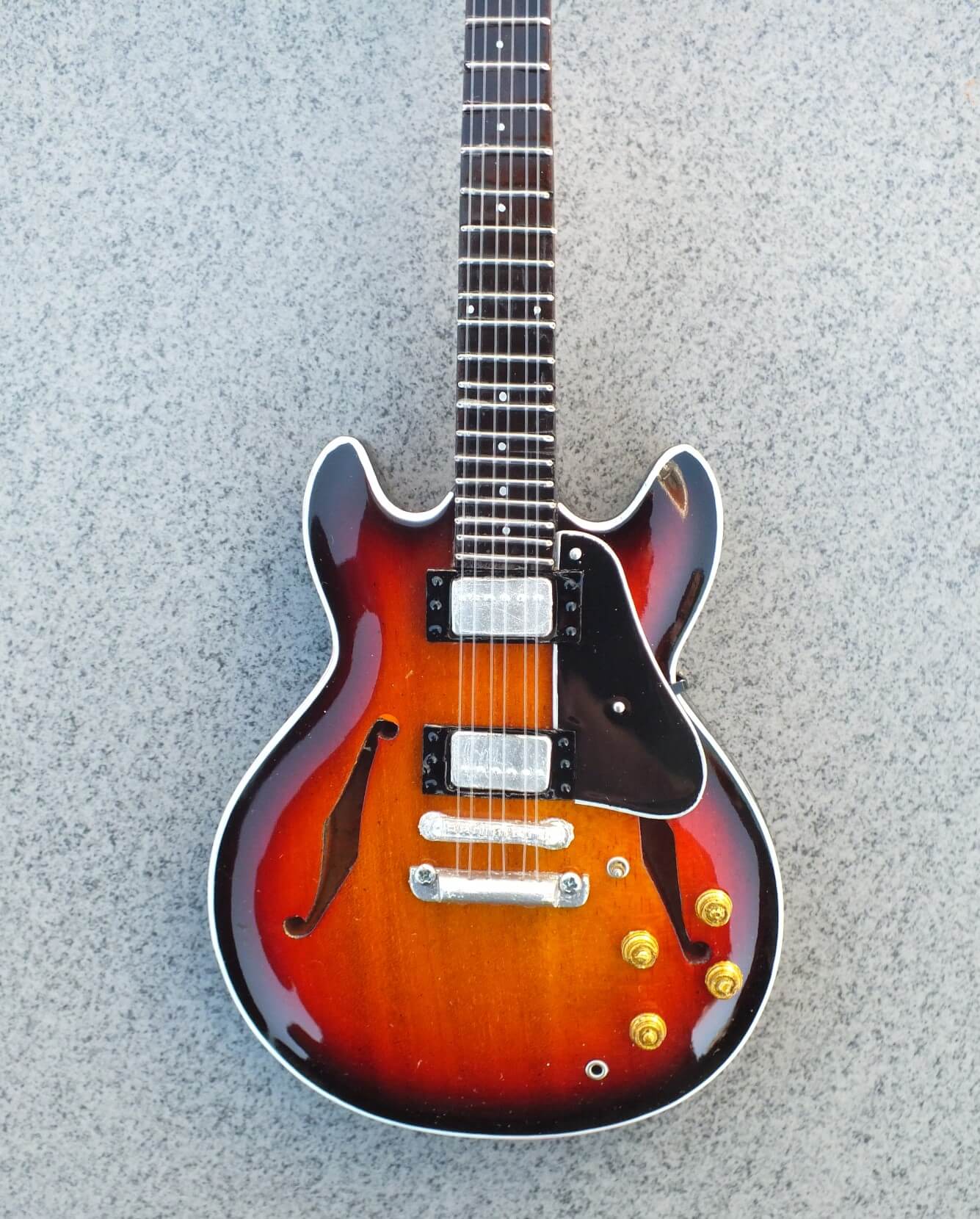 Mark David Chapman, unknown to the world until December 8,1980. That was the day he ended the life of one of the worlds' most famous rock musicians, John Winston Lennon, the founding member of the Fab Four. The group that brought a whole other level of rock-n-roll to the world. The group so many loved then and still do today … The Beatles.
John Lennon was considered the smart one of 'The Beatles", bringing a level of intelligence to the group. His wit added to the groups musical talent and style. To many that reflect on Lennon's life, they say he was world-weary beyond his years. Not only was he a musical genius, but his vision of life had a touching realistic view while be reflective an utopia feeling at the same time.
John's life ended in tragedy, nor did he have a smooth beginning either. Born on October 9, 1940 in Liverpool to Julia Stanley and Alfred Lennon, John was named after his dad's father and Winston Churchill. His father was a merchant seaman and was not present when John came into the world, nor was he around much until John reached age 5 years, then he disappeared for good, until John and the Beatles made it famous.
A dispute of custody between his parents, complaints filed with Social Services and young John would grow up in the custody of his mother's sister Mimi Smith and would spend the rest of his childhood and adolescence there. His aunt and uncle had no children of their own. Mimi bought John books to read and his uncle gave him a mouth organ and taught him how to solve crossword puzzles.
After his mother remarried, she would come to visit John on regular visit, drifting in and out, spending time with him teaching him to play various musical instruments such as the banjo and piano and bought John his first guitar. John's Aunt Mimi was skeptical of John's love of his guitar and music. While he claimed that one day he would be famous, she often told him, "The guitar's all very well, John, but you'll never make a living out of it". In 1958, at the age of 17, John's life was turned upside down. As Julia walked home, she was hit by a car and killed.
A prankster at heart while growing up, getting into trouble was his entertainment. He had an artistic flair and his school master suggested maybe art school would be suitable for John. However, with poor grades, that we never to be. After failing his GCE O-level exams, Lennon was accepted to Liverpool College of Art with the insistance of his Aunt with the headmaster. There John was known to disrupt class, ridicule teacher and was taken out of the painting class and graphic art class. He was almost expelled for bad behaviour after sitting on a nude model's lap during class for life drawing. He would eventually be thrown out of school before his final year after failing his final exam.
John would go to visit with cousins, Stanley and Leila frequently. Stanley was 7 years older than Lennon and take him to the cinema. Stanley and Leila would go to visit John during school holidays, two or three times a week, going to see artists such as Arthur Askey, Dickie Valentinea nd Max Bygraves. John especially liked George Formby shows. The cousins would travel to the family croft when John was nine years old til about 16. His Uncle George would die when John was 14 years old from a liver haemorrhage in June 1955.
As he did many young men, Elvis Presley made an impression on John Lennon and with the inspiration he got from his music, John formed the "Quarry Men", a skiffle band, when he was only 16 years old. IT was while this group was performing at a church function in 1957 that John was introduced to another young musician, Paul McCartney. That introduction would be the start of the most famous group that was to go down in the history books of rock-n-roll for all times.
John's Aunt Mimi, according to Paul McCartney, felt John's friends were lower class, and it has been said that McCartney's father did not approve of the friendship between his son and Lennon. He felt that Lennon was trouble, yet in time, allowed the struggling band to practice in the front room of McCartney's' home.
George Harrison was introduced to John a year later by McCartney, then Stuart Sutcliffe joined the band as well. In time, McCartney replaced Sutcliffe altoghter. In 1960 while searching for a drummer, the group added Pete Best. Inspired by Buddy Holly and "The Crickets", the group recorded "The Crickets" hit "That'll Be the Day" in 1958. Still not sure on their name, the "Quarry Men", the group went through several other names before finally settling on "The Beatles".
While during their a performance at the "Cavern Club' in 1961, Brian Epstein, a talent manager, signed a recording contract for the group with EMI. Shortly after, Richard Starkey, commonly known as Ringo Starr, joined the group and with George Martin producing, they released "Love Me Do" in 1962 as their first single. Britain's record charts would see this single at number 17 in short time.
Releasing one mega hit after another in Britain with songs like "Please Please Me", "I Want To Hold Your Hand" and "She Loves You", "The Beatles" were soon the most popular thing to hit Britain. Their music was not all that made the group famous though, and it was thanks to Brian Epstein for encouraging the group, in spite of Lennon's protest, for the group to dress as professionals. Along with their own sound of rock-n-roll, "The Beatles" had their own look as well.
It took only 10 hours for the group to record their first complete album, "Please Please Me in 1963. On the day they recorded, Lennon told it that the group was just writing with nothing on the mind other than just creating a sound. McCartney was quoted as saying that the other members looked up to John , as he was the oldest of them all, the smartest.
While the other Beatles may have felt Lennon was the smart one, he also had the ability to outspoken and kept the band in some kind of controversy most of the time. He perhaps was the beginning of redefining the acceptable behavior among rock stars. Such as with his famous quote in 1965 that the Beatles were "more popular than Jesus". It was this remark that would, years later, be associated with his death.
While he meant it as only an observation,he was criticized as disrespectful bragging that resulted in burning of the groups records and radio stations removing them from their playlists. He was outspoken about criticizing America being involved in Vietnam and Lennon became to be an important symbol of the counterculture that was to come from the 1960s.
One story told is that John Lennon met Yoko Ono in November 1966 at a gallery, by the owner, in London where Yoko was preparing her work for a show. Intrigued by her "Hammer A Nail" work, he wanted to hammer the first nail before the exhibit started and she stopped him. The owner suggested that John was somebody she should know and may possibly purchase the piece. She claimed to have not heard of the Beatles, but allowed John to hammer for a small price. They made an exchange of imaginary shillings for an imaginary hammer and nail.
Paul McCartney has a different story of how Yoko and John met, stating the year as 1965 in London. Ono was assembling musical score for a book and requested manuscripts from Paul, which he declined. He did suggest she ask John, and he provided her the original handwritten lyrics to ""The Word". Shortly after, she began pursuing John by phone at home. This of course brought questions by his then wife Cynthia, which John blew off as Ono was only after money for a project she was working.
While Cynthia went on vacation in May 1968, John invited Ono over and they recorded "Two Virgins" and by John's tale, they "made love at dawn". Upon Cynthia's return and finding Yoko in her bathrobe, John gave her a simply "Oh, hi." Yoko would eventually miscarry a child she and John named John Ono Lennon II that November, short after, Cynthia and John's divorce was finalized.
From 1968 through 1970, prior to the Beatles break up, John and Ono protested the Vietnam War publically and married in March 1969. It was during their honeymoon in Amsterdam, they campaigned for peace by staying in bed for a full week. After being denied entry in the United States where they planned another 'Bed-In For Peace" campaign, they went to Montreal and held one at the Queen Elizabeth Hotel.
John officially changed his name in 1969 adding Ono as his middle name with a quiet ceremony in the Apple Corps building, the same location just three months earlier where the Beatles gave their last performance on the rooftop. As John worked on the group's last album, "Abbey Road", he had a king-sized bed delivered and set up in the studio for Yoko after a car accident.
After the group broke up, John engaged in a variety of activities such as becoming vigilant in social activism, gave lengthy interviews and often defined his new life as a househusband, and yet, all the while, kept writing and recording his music. He saw his own life as a work of art that was full of meaning for the world. His most popular song, "Imagine" is a reflection of John's view on how life should be a world of peace and everyone living in harmony.
Wanting to get away from the band's break up, Yoko asked for her John to move to New York in 1971. They first lived at the St. Regis Hotel then a flat in Greenwich Village. They then moved in 1973, to what they felt was a more secure place at the Dakota. Shortly thereafter, Lennon and Ono split that Fall and John moved to Los Angeles.
He was quoted as describing that eighteen months separated from Ono as a "lost weekend," where he experienced artistic drift and wild indulgences. During this time he made "Like Mind Games; Walls and Bridges" and "Rock N Roll". They were his expression of seeking to recover his voice.
Even performing a duet with Elton John with "Whatever Gets You Through the Night," none of these albums were ranked with his other work as being great. Lennon and Ono reunited in 1975 with Ono giving birth to Sean later that year. Lennon withdrew from the eye of the public the next five years and his focus turned toward his family.
Working again with Ono and Spector, he retains the eloquent plain spokenness of Plastic Ono Band, with significant minimalist sounds, but yet allows textural elements such as strings, to create more of a sense of beauty. On the album "Imagine" in 1971, Lennon had the confidence to bring back reminiscent melodic elements from the Beatles into his music which ensured its historical importance. The album has a call to idealism providing inspiration and solace of humanitarian and social crisis.
Lennon style would change to a journalistic agit-prop, usually soft-focused yet worldly. The album is a reflection of Lennon's submergence of the city's drama and noise where he and Yoko Ono lived. The album's cover is seen somewhat as a report on upheavals on the political side. Lennon would experience many problems because of his activism.
Even the White House, under Nixon administration, became paranoid about the former Beatle could be a leader that recruited for the anti-war movement and attempted to deport Lennon. In 1976, after years of a legal battle, Lennon was eventually awarded his green card.
In 1980, John and Ono went back to work, returning to the studio and began work on "Double Fantasy", a dedication to their life with their son, Sean. They had a comeback planned, recording songs, giving interviews to promote the album and a tour was being planned. This would all come to screeching halt.
December 8, 1980 would be a busy day for John and Yoko starting with a photo session with photographer Anne Leibovitz in their apartment at the Dakota. This was for a pictorial spread in Rolling Stone magazine and while it was not the original plan, nor a popular decision, John insisted that the cover picture be of him and Ono together and Leibovitz agreed.
With the photo shoot done, John would give an interview that was to be aired on RKO Radio Station. Afterward, he and Ono went to the studio to work and returned to their apartment late that evening on their way to dinner. John was always insistent on tucking their son in and saying good night to him.
A young man had waited all day young man had waited all day for a chance encounter with the famous rock star, and even had a brief encounter with Sean and the Lennon's nanny that afternoon.
As the couple arrived and climbed from their limousine on the street and not in the secured courtyard of the Dakota, John was besieged by fans wanting autographs, something he never denied them. A photographer, Paul Goresh, snapped shots of Lennon exchanging words with a young man and signed an album for him.
In just a flash of a second, John Ono Lennon would meet his fate with Mark David Chapman. Pronounced dead on arrival, the news hit the air fast. The first announcement in the U.S. Was made on Monday Night Football by Howard Cosell. John's body was cremated December 10, 1980 with Yoko taking possession of his ashes and no funeral services.
When questioned about his motive, Mark David Chapman cited that it was Lennon's popular statement of the Beatles being "more popular than Jesus" that drove him to his actions. He said Lennon was disrespectful of a higher being with his songs about "God" and "Imagine" along with his song stating "no possessions" while he himself was owner of great wealth.
In 1981, against his own legal team's advise, Chapman pleaded guilty to murdering Lennon and was sentenced to life with eligible to parole in 20 years. Parole has been denied and he remains imprisoned.
John's imagination of how the world should live in peace along with his violent death, give way to his fan's sentiment opinion that he was a prince of peace with a vision of Eden that only he saw. This man was a complicated person to understand, most likely what contributed to his being so famous. It is said that John reached for songs like "God" and "Mother" to help him face and remove the trauma of his childhood. His music could be seen as a therapeutic performance art, especially after Yoko Ono came into his life.